Pastor Erick and First Lady Anne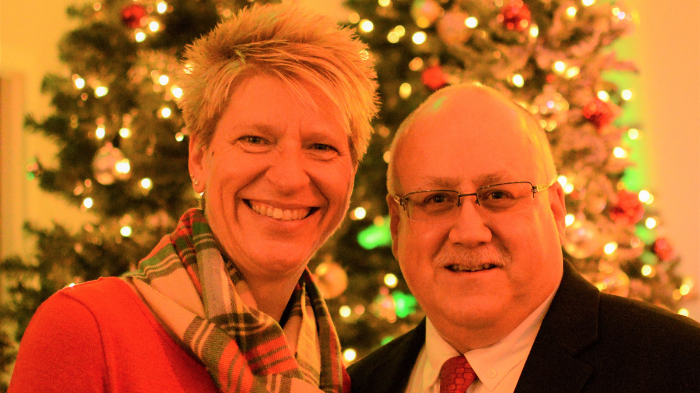 Pastor Erick Adams and his wife, Anne, came to First Alliance Church in Hockessin, Delaware, in June 2018. They have been in ministry together since 1994, serving four churches in three states. They started ministry together in a small coal-mining town in Western Pennsylvania at Clymer Alliance Church. God blessed their time in Clymer as they led the church and worked with the Billy Graham Association.
In 1998, they planted a Christian & Missionary Alliance church in Kiel, Wisconsin. They followed the Lord's call and planted Kiel Alliance Church, a thriving congregation in southeast Wisconsin. In 2018 they celebrated with the congregation at their 20th anniversary.
In 2010 they began a new ministry assignment before coming to Delaware. Pastor Erick and First Lady Anne moved to the Northwest woods of Wisconsin, to a small tourist community known as Cable. They led Living Hope Community Church, a part of the Christian & Missionary Alliance.
God again moved in their ministry and re-ignited a passion for disciple-making in their hearts. This passion resulted in Pastor Erick working as a coach to pastors and as a consultant to churches with National Church Ministries of The Navigators. Pastor Erick still coaches and consults in those churches. Their burning passion for The Gospel and their desire to disciple others led them to One in Christ Church in Hockessin, Delaware.
In the fall of 2019, Pastor Erick and Pastor Clarence of Brighter Way ministries began praying together to seek what God was doing in their midst. During these times of weekly prayer, God began to show them that He was on the move to bring the two churches together to form one church called "One in Christ Community Church." They had one passion and one goal to Love God, Love Others, and Build the Kingdom through the unity that we have in Jesus Christ Alone.
Pastor Clarence and First Lady Ann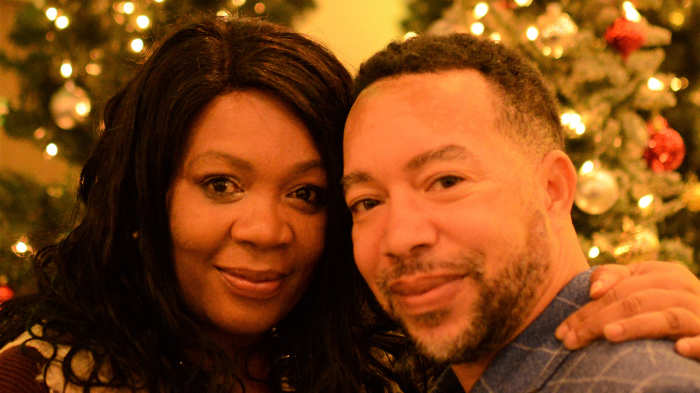 Pastor Stevens was born in West Chester, Pennsylvania, to Joyce and Clarence Stevens Jr. He grew up in Kennett Square and move to Arizona in his early teens. In 1991 under the Pastorship of his mother, Pastor Joyce Stevens, in Tucson, Arizona, he surrendered to the call of the Lord. He married Laura Ann in 1997, and they have five children. Pastor Stevens is a family man and has given everyone in his home a nickname. Laura Ann "My Love," Brandelyn "My Heart," Tarayja "My Treasure," Kiara, "My Affection," Kamare, "My Pride," and finally Karlese "My Joy." The family expanded when Brandelyn married Elder Kevron Tynes on Dec 12, 2008, and Pastor Ernie gained a "Son in Grace."
Pastor Stevens attended Southern University in Louisiana, and he worked for Bank of America as a Fraud Investigator for several years, and currently works for Lincoln University in Security. The Lord called him to return to Pennsylvania in 2000, and he served faithfully under the leadership of Bishop Carl A. Turner Sr. at Highway Word of Faith Ministries in Newark, Delaware as the Youth Pastor. Here Pastor Ernie gained guidance and direction, and he worked enthusiastically and compassionately with the Youth.
The Lord inspired him to write two gospel plays called "My Brother's Keeper" and "I want to know what love is!" Pastor Ernie produced, directed, and acted in these plays' productions and is currently working on the next production. The Lord led Pastor Ernie to start Brighter Way Ministries in June 2009.
Pastor Stevens has the vision to see individuals grow in the fullness of Christ, experiencing the joy of the Lord. The Lord empowers him to teach and preach the Word of God. The anointing intertwined with his knowledge of the word, sense of humor, and witty style captivates and encourages people of all ages. He has a genuine love for God and His people. If you ask Pastor Stevens about his accomplishments, he would state, "I'm a sinner saved by grace."
First Lady Laura Ann Stevens was born and raised in Tucson, AZ, where she attended and graduated from the University of Arizona with a Bachelor's Degree in Sociology. She was employed at Dillards Department Store for eleven years as a Store Auditor and Customer Service Manager and has also worked in the Human Service's Field for over 17 years. Laura Ann has spent many years serving in various positions working in the kingdom. She enjoys giving God genuine praise, and her testimony is one of an "overcomer" as she has had to endure many things, but God has always brought her out. One of her favorite scriptures is Philippians 4:13, "I can do all things through Christ which strengthened me.